Why Sweden
A unique combination of clean energy, excellent business climate and low cost
It is no surprise that Sweden is emerging as a leader in clean energy, digitalisation, and world class business infrastructure. There are several reasons for you to consider investing in Sweden.
Sweden ranked best in Europe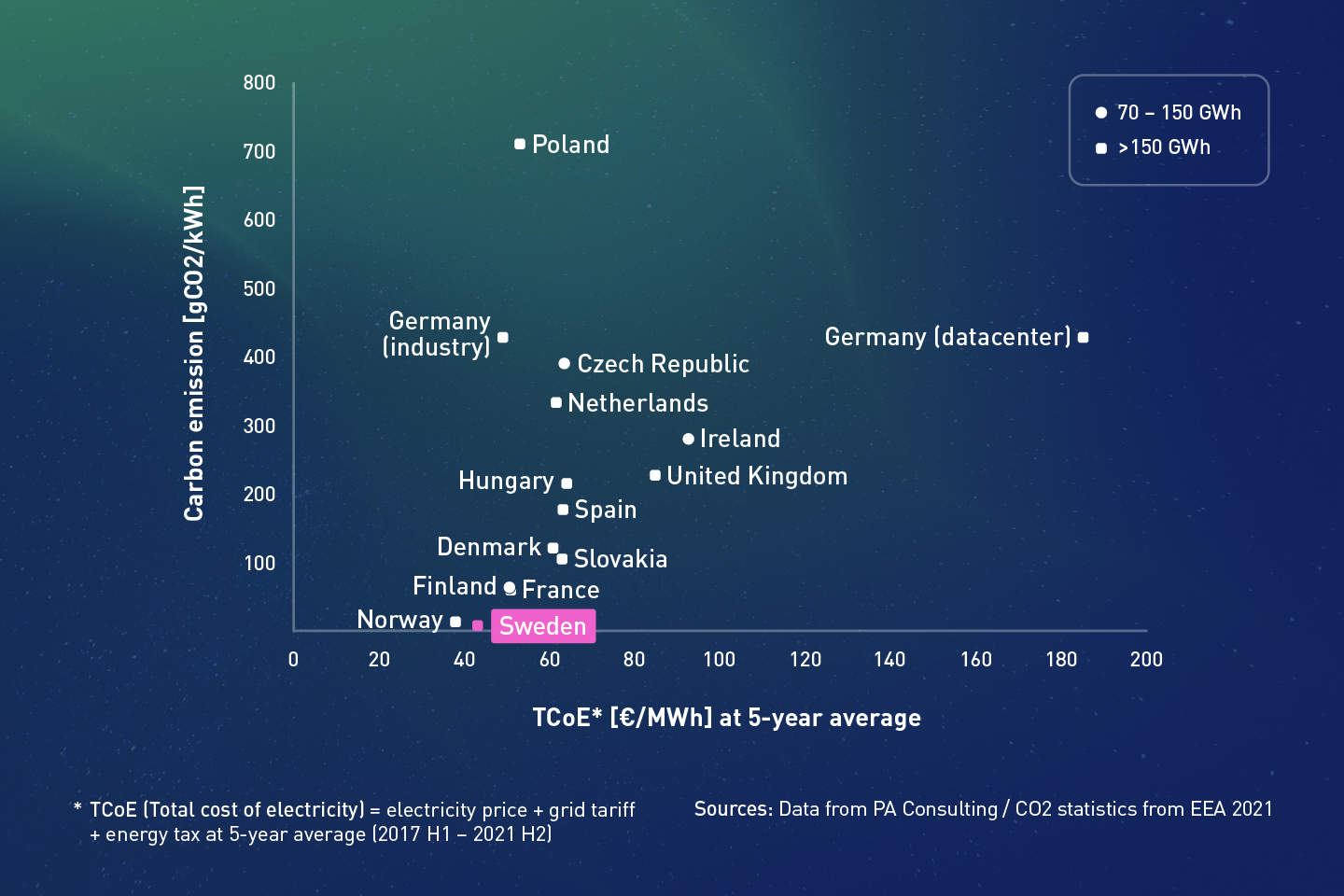 A European comparison
Investing in Sweden
Clean energy, low carbon emissions and low energy prices make Sweden an excellent business case compared to other regions.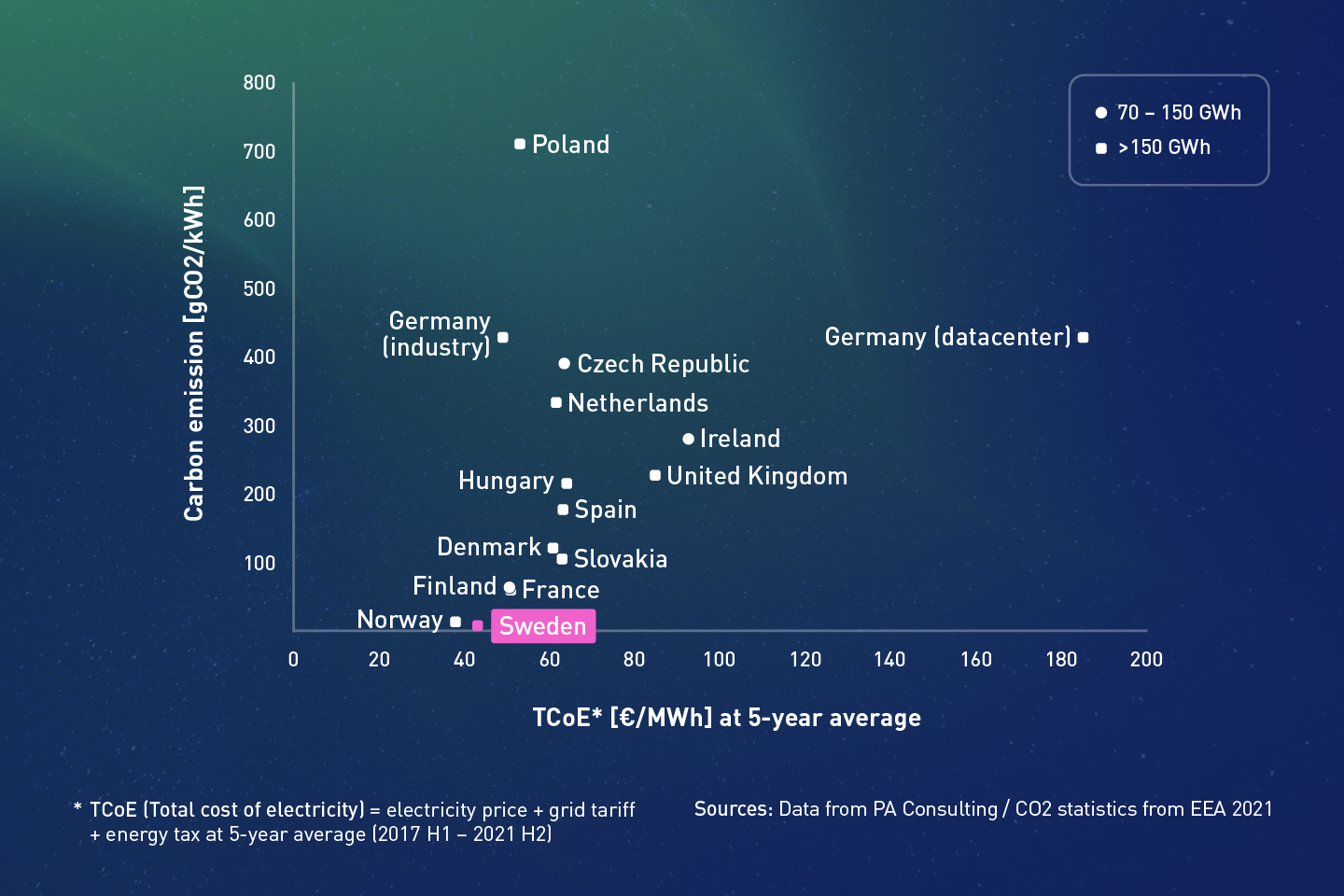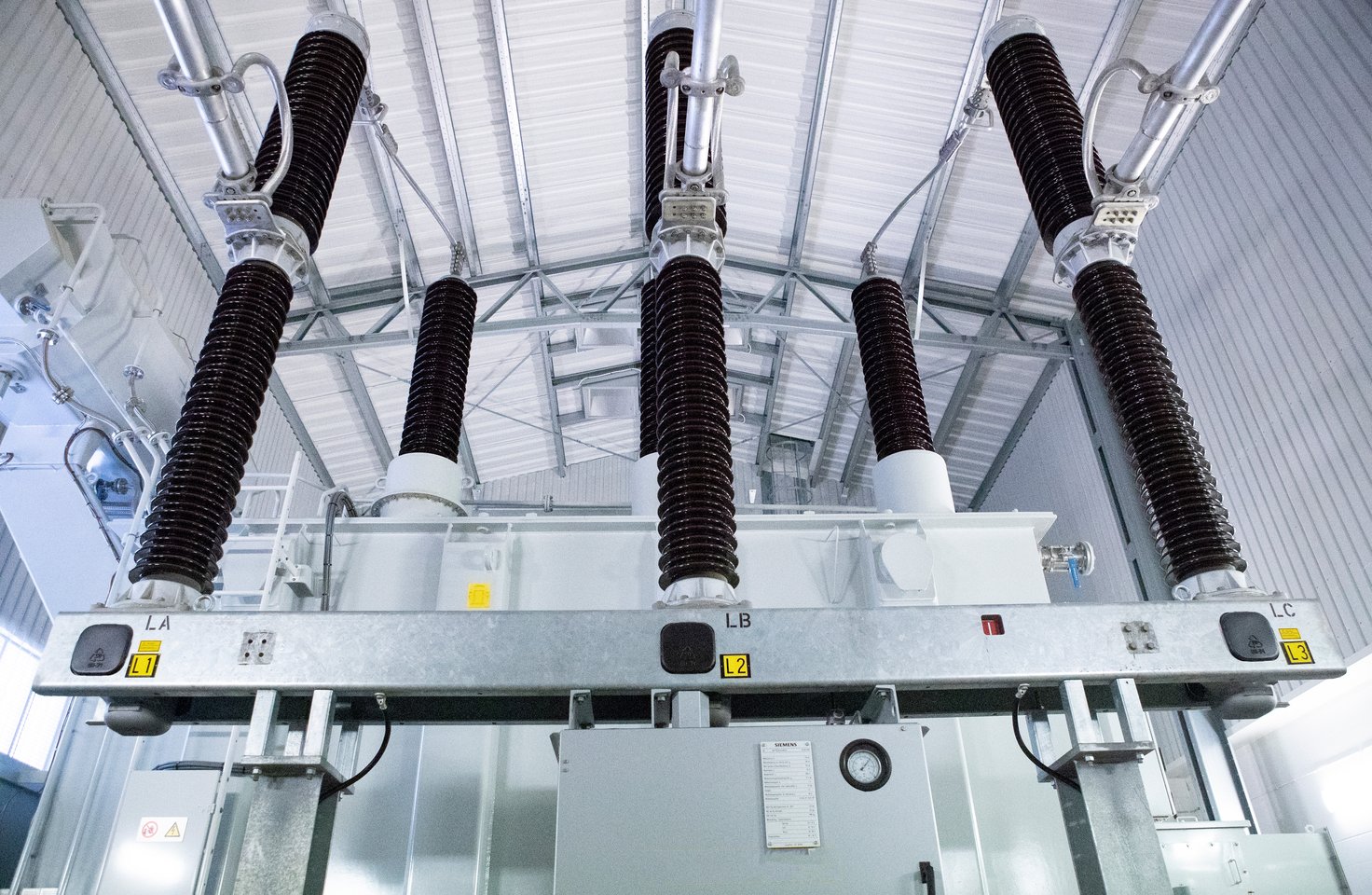 A surplus of renewable energy at low cost - future proof your P&L
Attractive pricing - Sweden has among the lowest energy prices in Europe with predictions of remaining that way.
Excellent grid systems - Development in energy intensive industries has resulted in an extremely robust grid network with great redundancy. Mission critical is business as usual.
Fossil Free Energy - An energy mix based on renewable power sources such as hydropower and wind, with a CO2 footprint close to zero, for a long term competitive advantage along with environmental credibility.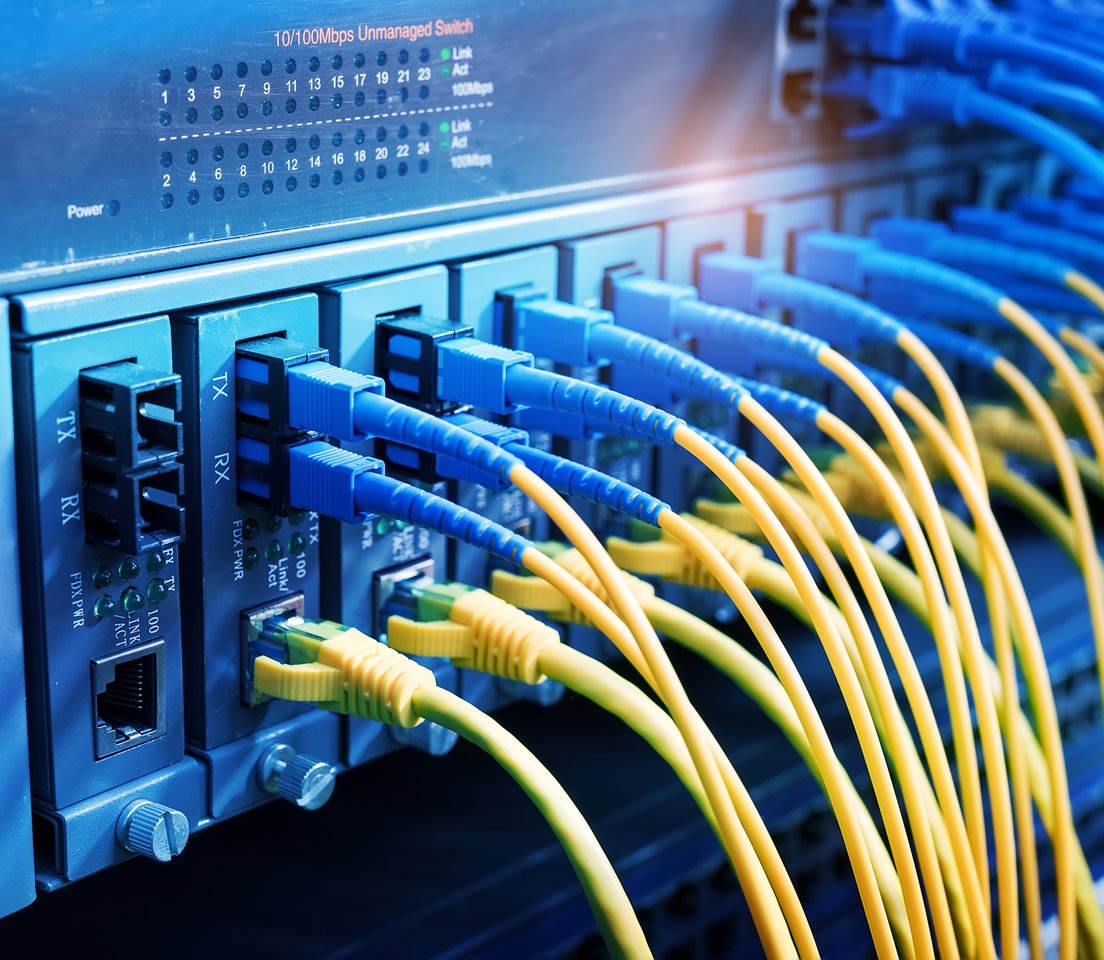 Excellent connectivity in Sweden - and beyond
Global and regional connections - Sweden is a highly connected country serving as a hub with multiple sea cables, as well as excellent fiber networks throughout the country.
High speed investment - Government strategy has delivered high speed fiber capacity to all households and businesses. Almost 100% of homes have access to 100 Mbit/s or more.
The #1 Internet backbone - Arelion (formerly Telia Carrier), the Swedish telecommunications company, operates AS1299, a global internet backbone ranked #1 in the world since 2017. AS1299 customers account for nearly 65% of all global internet routes.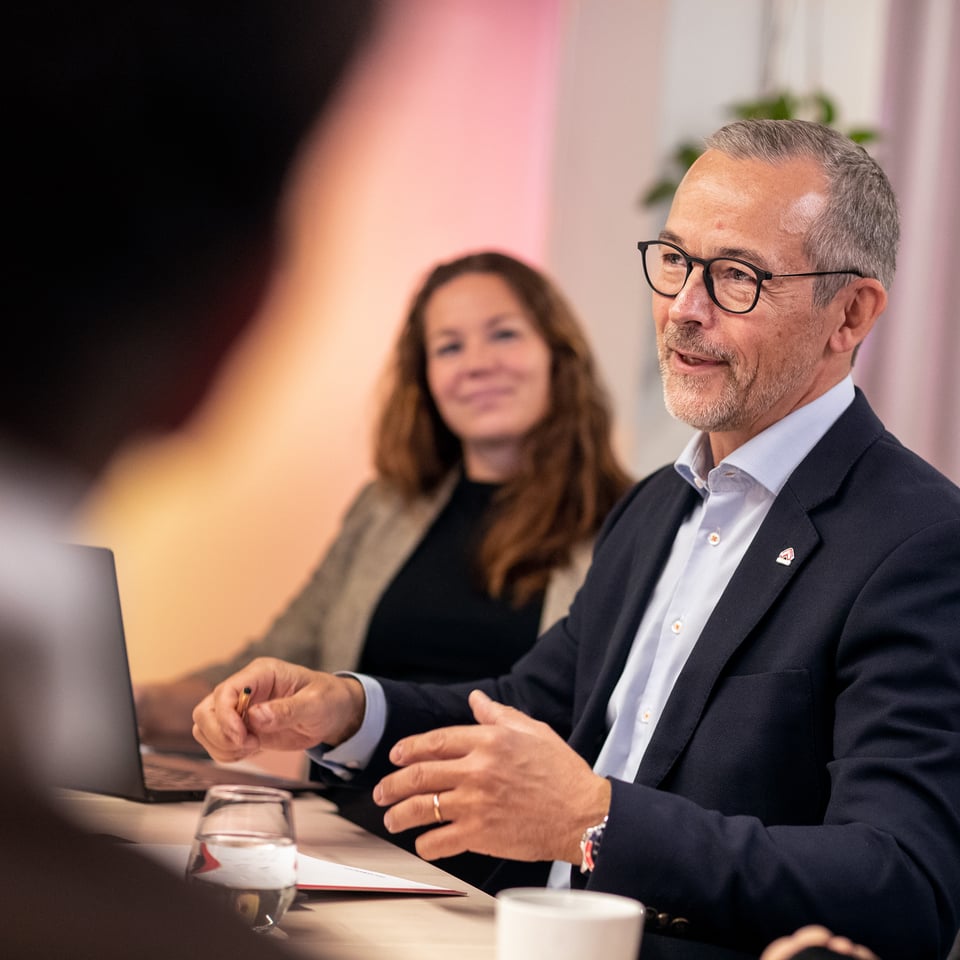 Good access to workforce with industry specific skills
The right people - Good access to skilled labour with experience in mission critical industries as well as today's fast growing digital sectors.
Global players - Major investments from Meta (Facebook), Microsoft, Amazon and Google mean that an experienced workforce and relevant skillsets are in place and expanding.
Culture of cooperation - Sweden has excellent functioning labour markets with very good cooperation and respect between businesses, unions and authorities.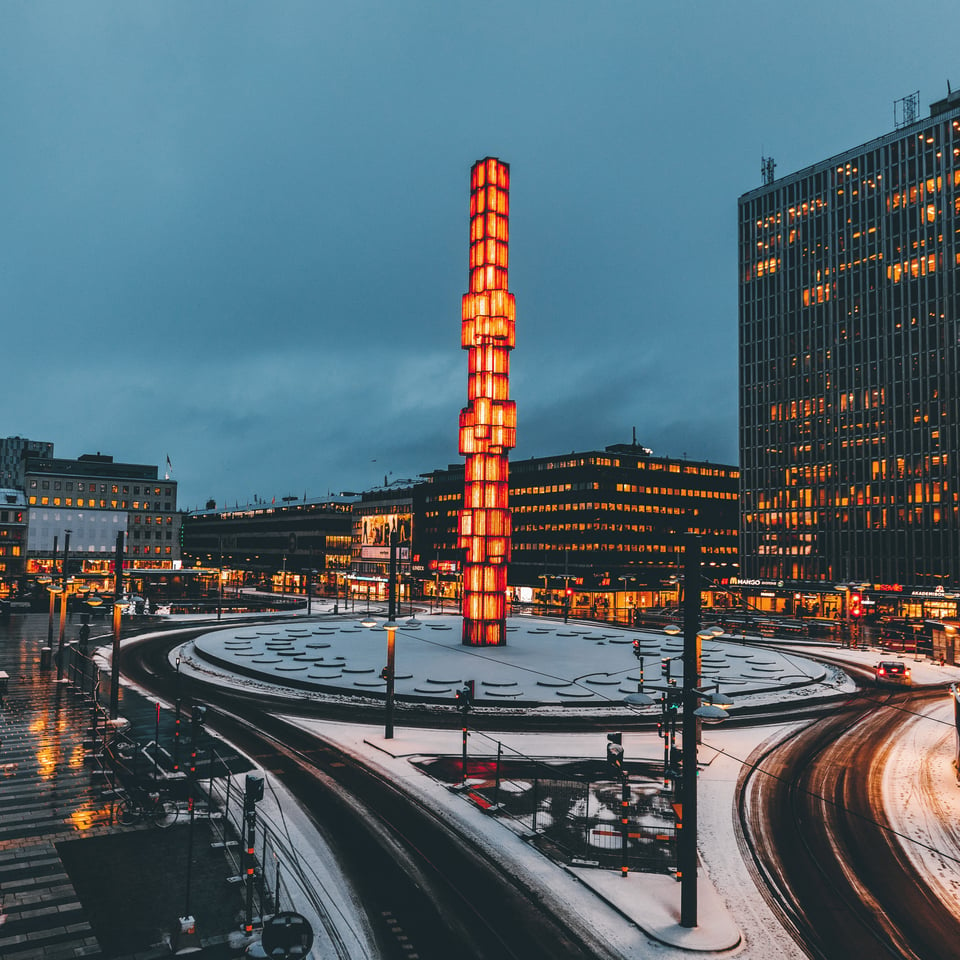 A stable industrial economy with a high level of innovation
A perfect combination - Excellent business conditions, educational system and international outlook has meant that Sweden hosts multiple unicorns and Europe's most interesting startup scene.
A history of success - One of the most innovative economies in the world and has been so for over 100 years. ABB, Ericsson, IKEA, Spotify and Klarna all started here before going global.
A culture of trust -

Autonomous authorities with high integrity and low corruption. Permitting processes in Sweden are known for their high standards and legal certainty.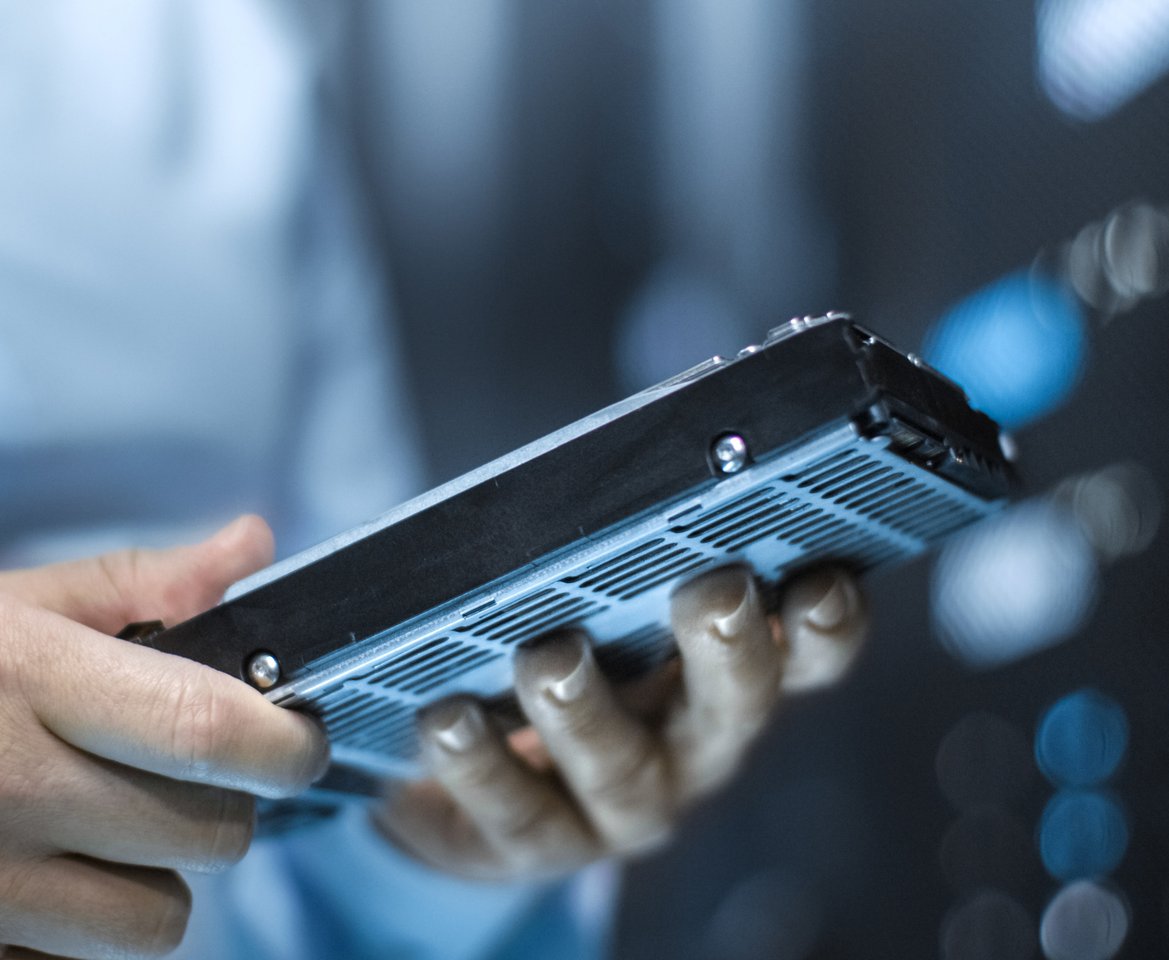 Faster time to market and competitive commercial landscape
Faster ROI - Short time to market with many sites that are ready to build with permits already in place.
Transparent permitting - Authorities want to help companies obtain permits rather than working against them. Once a permit is given, it cannot be revoked without a valid reason.
A logical choice - Very competitive land prices with the Swedish currency particularly attractive from the perspective of investing with dollars or euros.