Microsoft announces intent to build a new datacenter region in Finland, accelerating sustainable digital transformation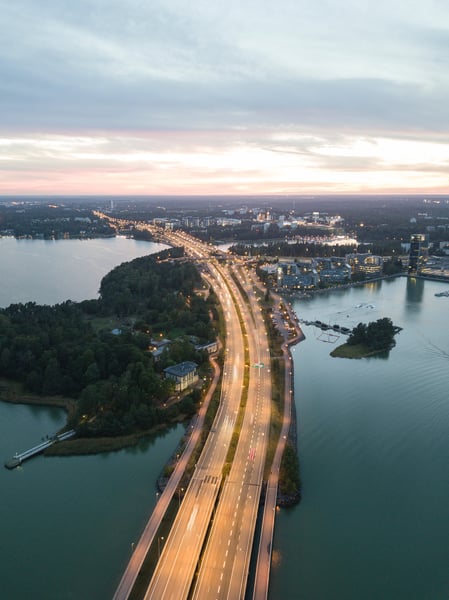 March 17, 2022
Microsoft today announced it intends to build a new datacenter region in Southern Finland to support customer needs for high availability and resilience. The datacenters are designed to operate with 100 percent emission-free energy and will supply heat for the cities of Espoo and Kauniainen, and the municipality of Kirkkonummi, in a unique collaboration with Fortum.
The investment is in response to Finland's growing demand for high performance, sustainable computing, and fast and reliable access to Microsoft services. The new datacenter region announced today will play a pivotal role in accelerating the digital transformation of the government, businesses, customers, and partners across Finland. According to a recent IDC study, over the next four years, Microsoft, its ecosystem, and cloud customers together could generate more than €17.2 billion in new revenue and will add over 11,000 skilled IT jobs to the Finnish economy.
"The decision to invest in a datacenter region that also provides surplus heat to our cities and homes is a win-win. It will accelerate Finland's digital growth while making our energy system greener. I also hope that this collaboration can serve as a model to other countries and cities looking means to achieve the double transformation of climate neutrality and digital competitiveness," says Sanna Marin, Prime Minister of Finland.
As one of the largest purchasers of renewable energy in the world, Microsoft will add to its portfolio with new renewable energy supply in Finland. The company is committed to executing power purchase agreements equivalent to 100% of its energy needs by 2025.
"I'm very glad to see that world leading technology companies continues to invest in data centers and digital infrastructure in the Nordics. The fact that Microsoft also collaborates with Fortum to recycle the surplus heat from the datacenters is a proof of both of how progressive the Nordics is, and a hint of what it will take to remain competitive in the data center industry going forward." Says Christoffer Svanberg, CEO of Node Pole
Contact