Green steel production planned for northern Sweden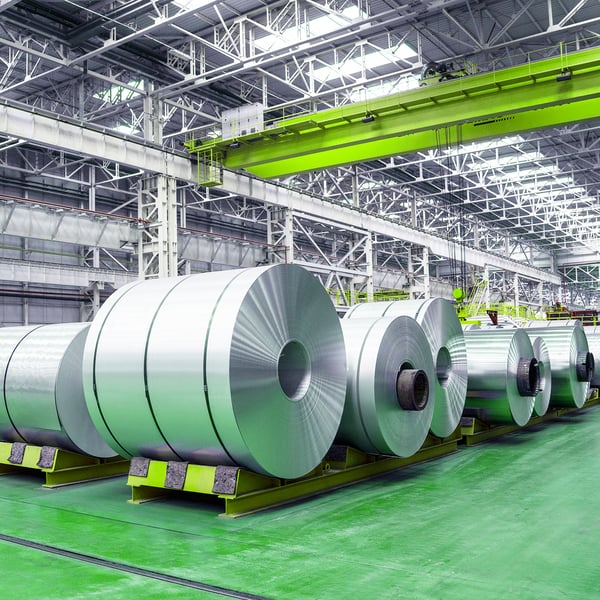 February 25, 2021
H2 Green Steel has announced plans to build a large-scale fossil free steel production in northern Sweden. A project they hope will eliminate virtually all CO₂ emissions from the steel making process.
The newcomer H2 Green Steel, founded in 2020, has presented plans to build a fully integrated, digitalised and automated greenfield steel plant by 2024 in order to produce five million tons of fossil free steel by 2030. This is stated on the company's website along with information on how decarbonization of the steel industry, that today accounts for 25% of Europe's industrial CO₂ emissions, is a must.

"The climate crisis is the biggest challenge of our time, and given the steel's impact on other industries' sustainable development, a rapid change of the steel industry is extremely important. H2 Green Steel will accelerate this change and make Swedish steel world famous, not only for its quality, but also as the world's greenest steel," says Henrik Henriksson, incoming CEO of H2 Green Steel (previously CEO of Scania).

The production site is planned for the region of Boden-Luleå in northern Sweden. This region offers excellent conditions for fossil free steel production, such as access to abundant energy from renewable energy sources, high-quality iron ore and a large port which were all key factors in determining the site for this project.

"Sweden offers unique conditions to lead climate change efforts in businesses and industries. Recently, we have seen large and important investments, especially in the northern parts of the country, which contribute to climate change and electrification with access to green electricity," comments Ibrahim Baylan (S), the Swedish Minister for Business, Industry and Innovation, on the news of the new steel plant.

The founder of the company and largest shareholder is the investment company Vargas Holding. On the company website it states that this initiative has been developed in close collaboration between Vargas and several strategic and financial investors that are global leaders in sustainability and digitalization. €2.5 billion to finance the first phase of the project will be raised through a combination of equity and green project financing.

Vargas is also co-founder and one of the largest shareholders in another gigafactory project in northern Sweden: Northvolt. The Northvolt project focuses on building the world's greenest battery, with a minimal carbon footprint and the highest ambitions for recycling – all in order to enable the European transition to renewable energy.

"These projects, both H2 Green Steel and Northvolt, prove once again that Sweden is the place to be when it comes to next generation industry with green, scalable and flexible production," says Patrik Öhlund, CEO of Node Pole.
The full press release from H2 Green Steel can be found here:
Contact